Posted by Jeff on Aug 8th, 2017 in News | 0 comments
How's your summer? Has it been summing along well?
Summer is the time for outdoor festivals and whatnot. On the last weekend of this month, I'm going to be one of the many, many performers at CariVaughan 2017, all the way the hell up in Vaughan. Also known as Canada's Wonderland Land.
It's a Caribbean-themed charity event with performers of many different genres, intended to raise funds for the first Caribbean culture community centre in the York Region. The centre will have programs, activities and events to develop and support kids, teens and seniors.
Look, there's a flyer and everything.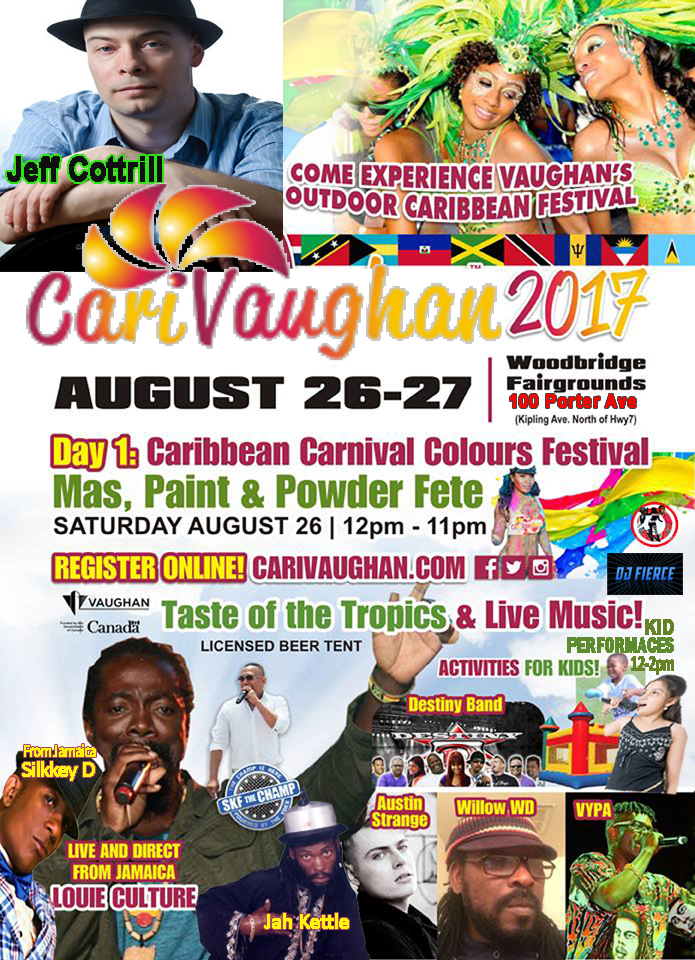 Also: If you have a time machine, I'm hosting the Art Bar on July 18.
And if you like picking berries, because berries are yummy and all, here's an article I recently wrote for the Yellow Pages website:
"Places to Go Berry-Picking in Toronto and the GTA"
There. Now go play beach volleyball or something.