Posted by Jeff on Jan 7th, 2012 in News | 0 comments
Hey man.
I'm gonna keep this one short, because I've got other stuff to do.
So if you're one of those people who doesn't like these blog posts but reads them anyway, this one will save you a little suffering. If you love these blog posts, well, tough.
This Thursday the 12th, I'm featuring at "The Beautiful and the Damned", a monthly poetry and music series run by everybody's favourite She Bytch, Carolina Smart. Also featuring is the hilarious local poet David Clink, and the musical feature will be either Arlene Paculan or Charnie Guettel. Hosting is Rex Baunsit.
Wanna see the poster, which misspells my name?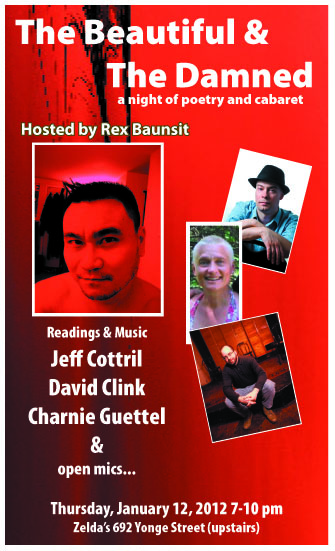 Wanna see the other one?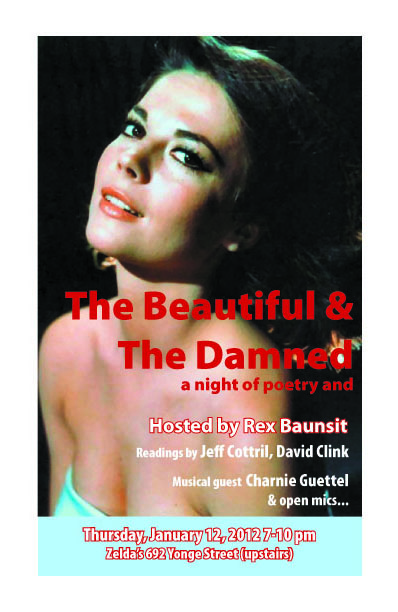 I hope you enjoy this night of poetry and. If you want to RSVP on the Facebook page, here it is.

I'm also having another one of my comedy scenes read aloud at the John Candy Box Theatre this month. It's supposed to be on the 25th… but they may change it. It may be the 18th. I can't tell you yet. Check the right sidebar for any updates. (Why should I have to do everything, huh? Huh?)
And now, for reasons only known to myself, I shall poke your tum-tum.

Leave a Reply