Posted by Jeff on Mar 29th, 2015 in News | 0 comments
Launch party for This Album Is NIT FENNY! is this Thursday!
You go!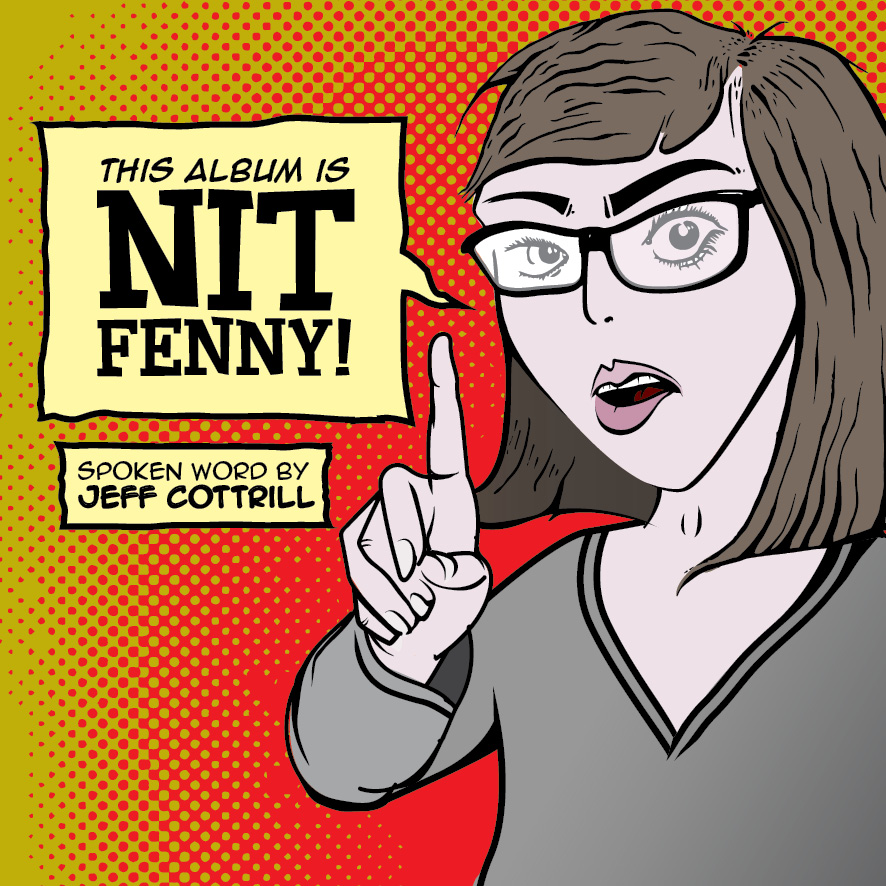 There's been a slight change in the lineup since the last time I posted.
First, Kraken Not Stirred will not be performing, because Mike Bryant's day job now has silly work hours that are not really of the "day" breed. Second, the "probably some kind of comedy act, TBA" that I mentioned last time is going to be my friend Magdalena, who'll give a short preview of her upcoming Fringe show.
Are you on the Facebook? If so, you can RSVP on this event page.
If you miss the launch… you can still catch me on the radio on the evening of April 21, when I'll be appearing on HOWL once again. Formerly hosted by the late Nik Beat, the show has recently been taken over by Valentino Assenza. The show's on at 10:00 p.m. EST (or 3:00 a.m. in the U.K., in case any insomniac Brit friends want to check in); you can hear it locally at 89.5 FM or online at this link.
Like theatre reviews?
I've written two new ones – of Faulty Towers: The Dining Experience and The Daisy Theatre.
Bye.

Leave a Reply